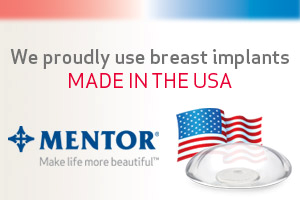 98 Percent of Breast Augmentation Patients Satisfied with Their Results
Women in this study, which was published in the May issue of Plastic and Reconstructive Surgery® reported overall improvements in self-esteem as well as quality of life after their breast augmentation. The survey included 225 women that were interviewed a month after surgery for breast augmentation over a five-year period.
The average age of the patient was 34 years old. The majority of patients received saline-filled breast implants, under the muscle with an average volume of 390cc.
On a scale of 1-10 most women reported a score of 5.9 for average pain score. Patients felt back to normal within 25 days and took about a week off of work to recuperate. Most the women felt their new breast size was "just right" at 85 percent while 13 percent would have preferred a larger size. Scarring was typically located in the crease under the breast and only one percent of women were dissatisfied with their scars. 98 percent felt their results had met or exceeded their expectations.
Other psychological benefits reported 92 percent had improved self-esteem and 64 percent felt an improvement in the quality of life. After surgery only 13 percent were self-conscious about their breasts while before surgery 86 percent felt self-conscious. Approximately 286,000 breast augmentation operations were performed in 2012 making it the most popular cosmetic surgery in the United States. This study helps to provide more information on from the patient's perspective particularly with respect to what the patient expects with recovery and results.
If you are considering a breast augmentation procedure or any other cosmetic procedure please feel free to contact us. Holley Surgical Arts has two offices conveniently located in both Stuart and Port Saint Lucie. Board Certified Plastic Surgeon, Dr. Daniel Holley and his entire staff are committed to your privacy, comfort and goals. We offer a large spectrum of cosmetic enhancements and non-surgical procedures for your personal refinement and encourage you to contact us for a complimentary consultation. We are proud to be the preferred choice of many of the area's doctors, their spouses and their friends.